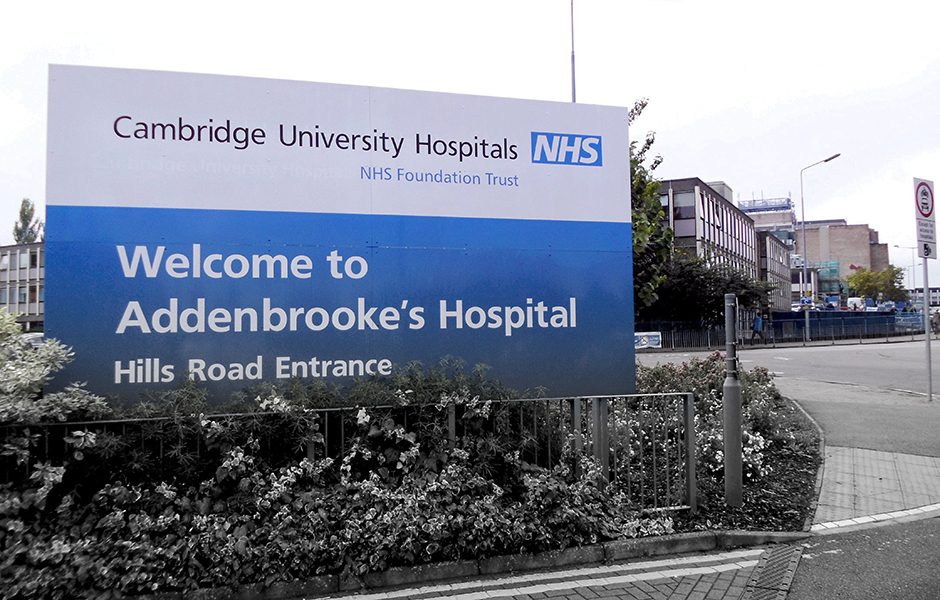 Addenbrookes Hospital – Concrete Repair and Coatings
Any nurse knows that you can't just stick a plaster on a serious wound and expect all to be well; some cleaning up and repair work may be required! The situation is similar with buildings; in this case, a concrete repair treatment is necessary. You cannot restore a building structure simply by giving it a new coat of paint! Careful examination, diagnosis and finally treatment are required to ensure recovery back to full health.
The nurses' accommodation at Grantchester House, is a high rise block of flats situated at Addenbrooke's Hospital, Cambridge. The windows needed replacing, and the facades required restoration. First of all RonaBond HB40 concrete repair mortar was used for the concrete repair. Finally, the 'operation' – the finished facades were coated with RonaBond Anti-Carbonation Coating WB.
RonaBond HB40 – Concrete Repair
RonaBond HB40 is a pre-packed high build, medium strength repair mortar for repairing concrete and protecting reinforcing steel. It is used to repair concrete facades and is suited for overhead applications. Its combination of ease of use and strength makes it an ideal product. It can be applied in thick-section layers up to 75mm on walls and soffits. As a result, it provides good cover to steel reinforcement.
RonaBond Anti-Carbonation Coating WB – Protection
RonaBond Anti-Carbonation Coating WB is a smooth, coloured, water-borne acrylic anti-carbonation coating for use on vertical surfaces, soffits and at DPC level.  It allows the passage of moisture vapour so it is particularly suited for application to substrates which may contain entrapped moisture.  The coating can be applied to external walls and facades and protects against water, frost, and weathering. In addition, it is also an effective barrier against the damaging effects of carbon dioxide gas.
Notably, RonaBond Anti-Carbonation Coating WB is available in a standard range of more than 300 colours. BS or RAL colours can be produced, and the life expectancy of the system is more than ten years.