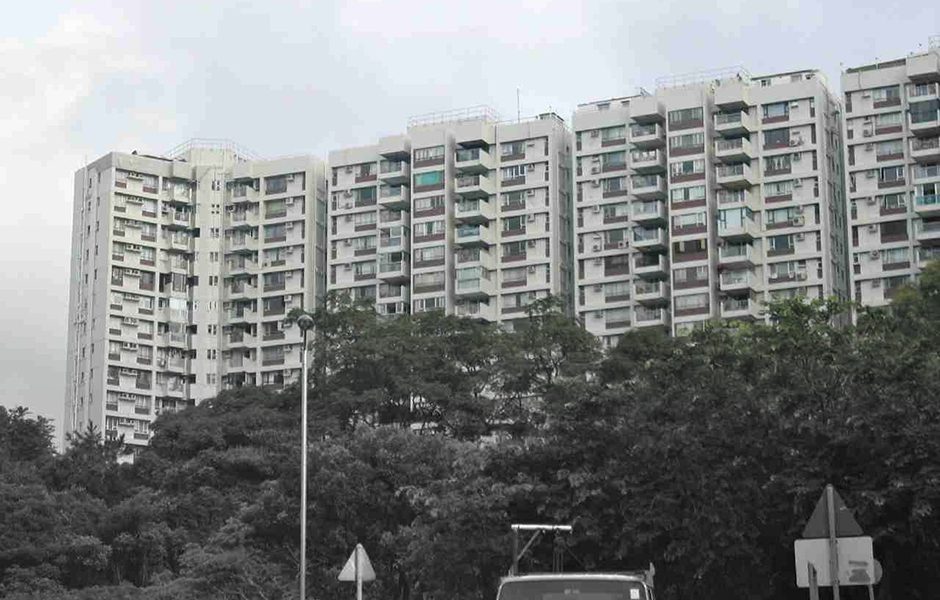 Braemer Hill Mansions
Public and private housing authorities are continually maintaining and repairing their housing stock. This work invariably includes concrete repair and tile bonding, two areas in which Ronacrete (Far East) in Hong Kong are very active and hold a dominant place in the market.
Braemar Hill (traditional Chinese 寶馬山) is a hill and a luxury residential area at the south of North Point on Hong Kong Island.
Major concrete repair works were carried out recently, using a range of Ronacrete repair mortars, levelling and waterproofing renders, tile adhesives and colour grouts. The size of the project resulted in an order to Ronacrete of an impressive £1m.
As well as testing to its own internal standards, and to European and ISO standards, the Hong Kong Housing Authority also require manufacturers to test using HKHA's own methods, colloquially known as TM1 to TM8. These were introduced in the 1980s to help this major specifying authority and client avoid the need to sift through manufacturers' own data and work to a common standard. After specifying materials which meet their own demanding standards, manufacturers must submit samples from every batch of mortar for HKHA's own quality and conformance testing before it can be used on site. This avoids non-conforming or sub-standard products being used.
It is interesting to contract and compare the many similarities that exist in concrete repair technique between Europe and the Far East. There are many common practices and products, however when they erect scaffold outside high rise buildings in Hong Kong, they don't use metal poles like in Europe; instead they use bamboo poles. Why?
Bamboo has long been used as an assembly material in china, particularly Hong Kong, because of its versatility. One of the most interesting applications of the wood is its structural function for scaffolding. An extremely eco-friendly and cost-effective resource, it continues to be used for this purpose because it is durable enough to support the weight of builders, their equipment and materials, but is lightweight itself. Unlike typical metal scaffolding, bamboo can also be cut and tailor-made to suit any contour of construction – it can be configured  into a variety of shapes and follow irregular architectural features of a building, and takes very little time to build-up.