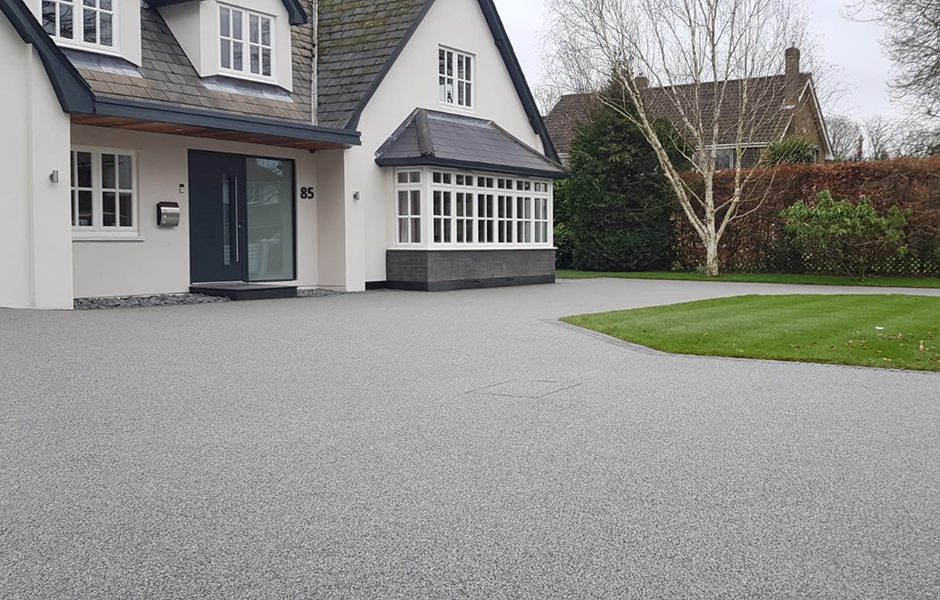 Driveway – Ingatestone
We were first contacted by the client in December 2018 regarding required surfacing works at this very attractive property in Ingatestone, Essex.
The client requested for the Resin Bound Gravel to be applied for the driveway as soon as possible, however, due to potential cold weather application issues the works were postponed until March 2019.
DPM Property Services arranged for the removal of 2 large trees at the front of the property before the resin bound surface dressing works could be carried out by Greenstone Landscapes.
Five operatives spent a single day laying 193m² of RonaDeck Resin Bound Surfacing. Silver Blue colour blend was chosen, which blends perfectly with the existing grey border and the modern, neutral tones of the house itself and gates to the property.