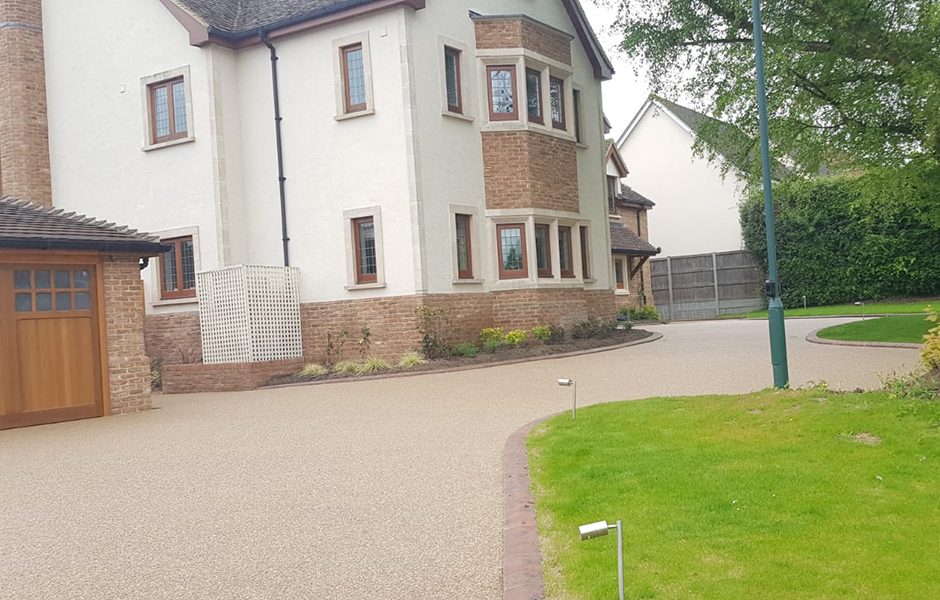 Driveway – Stock, Essex
Ronacrete Approved Contractor Greenstone Landscapes carried out preparation work prior to the installation of the requested Resin Bound Surfacing.
Eight of their operatives spent a single day carrying out the work to the 364m² area to ensure the job was completed to the best standard possible and without a 'day-join'.
The client chose Harvest Crunch colour blend, applied at 18mm.
The colouring of the product really helps highlight and compliment the original exposed brickwork of the property and helps the grassed areas stand out.