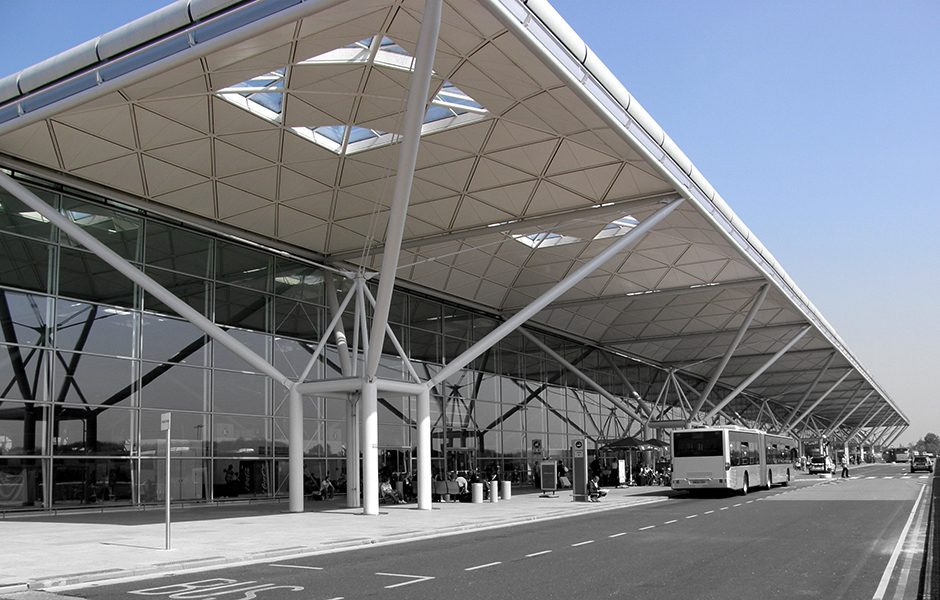 Stansted Airport
British Airports Authority (BAA) and architects, Foster and Partners, specified Ronacrete's RonaDeck Resin Bonded Surfacing to provide an attractive, slip resistant surface over original granite and marble slabs.
The slabs which form the passenger walkways to and from the airport concourse, check-in areas, car and bus parks and train terminal were coated shortly after construction with a non-slip coating. These needed re-coating after millions of pairs of feet had worn the coating smooth.
The existing coating was ground down to expose the original marble paving, and RonaDeck Resin Bonded Surfacing was then applied.
BAA's criteria for the new slip-resistant coating included aesthetics, slip resistance, fast curing for speed of recommissioning and optimum safety during application. BAA commissioned HSE laboratories to test RonaDeck Resin Bonded Surfacing to measure anti-slip performance. Subsequently 2,500 square metres were laid.
A special water based clear surface sealer was applied to aid retention of the hardwearing aggregate and make the surface easier to clean of chewing gum and liquid spillages.
31,000 people use the terminal at any one time and it was vital that the installation caused minimum disruption and allowed freedom of access during that period.
RonaDeck Resin Bonded Surfacing was applied at night and was cured and ready for traffic by the time the airport got busy in the morning.