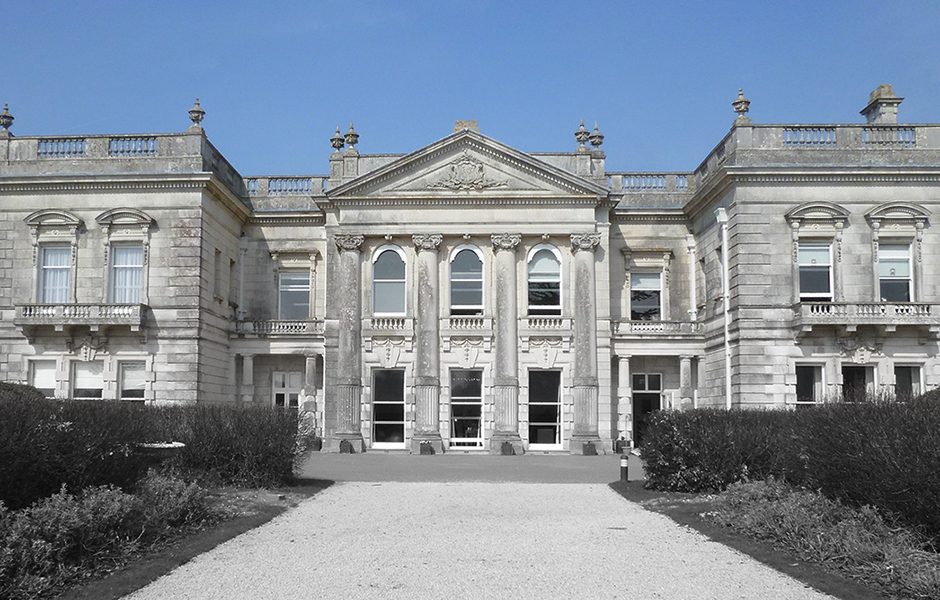 Tedworth House Help for Heroes
RonaDeck Resin Bound Surfacing system has been laid to the paved areas surrounding Tedworth House in Tidworth, Wiltshire. The paths were laid as part of a £17m Help for Heroes 'Homes for Heroes' project to transform the Grade 2 listed house into a Personnel Recovery and Assessment Centre (PRAC) for injured service personnel.
Architect Dan Curtis of BWA Architects contacted Ronacrete to discuss the range of options available for hard landscaping the grounds. After consultation with Ronacrete's technical team, BWA chose RonaDeck Resin Bound Surfacing for its natural appearance, permeability and suitability for wheelchairs.
RonaDeck Resin Bound Surfacing provides a strong, durable pavement, which is particularly suitable for wheelchair 'traffic' as wheels will not sink and get caught as they do in loose gravel paths. The porosity of the system makes it SuDS compliant, allowing water to drain to the base and ensuring that paths are free from standing water.
The laying of the pathways took place over a two week period. First a macadam base was laid by Contractors Byrne and King to provide a firm foundation for the resin and aggregate.
Main contractor VInci Construction appointed Surfacing Contractors CRG (Europe) Ltd  to install the resin bound surfacing system. They mixed the resin with a drill and paddle before it was added to the aggregate blend in the high capacity forced action mixer. The mixed material was discharged onto the substrate, spread to level and trowel finished at a thickness of 15mm. After completion the paving was ready for foot traffic within 4 hours.
The forces charity Help for Heroes took over the historic building, which had previously housed an officers' mess, in February 2011. The first group of personnel began using the centre in July 2011 and it was operating to full capacity by September 2012. Upon completion there were 32 state of the art bedrooms, a cardiovascular wing, a climbing wall, tennis and hockey facilities, a Café and…  resin bound paving.