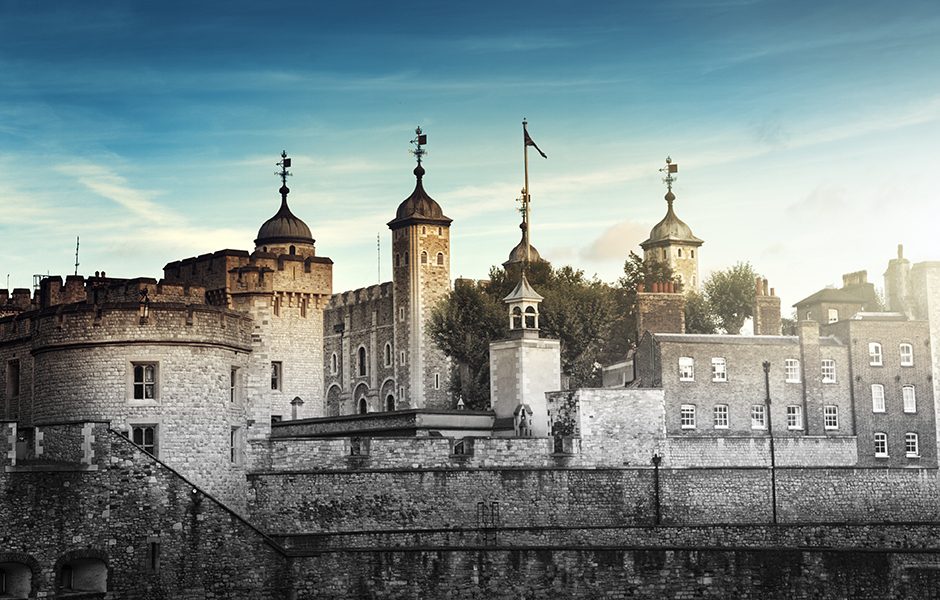 Tower of London
The Tower of London, home to the Crown Jewels, former prison and execution site, is the most popular tourist attractions in Britain.
There are myths, legends and uncertainties connected with The Tower. Several ghosts are said to have been seen walking the grounds, two young princes are thought to have been murdered there and legend states that 'If the ravens leave the Tower, the kingdom will fall…' so the ravens that reside there have there wings clipped to prevent them from flying away.
The certain fact relates to the six trees located near the ticket office which provide a roosting place for unclipped birds and welcome shade for the many tourists. The six plane trees have each been protected by the application of the RonaDeck Tree Pit system. This porous SuDS compliant system allows water and nutrients to penetrate to the tree's root system allowing it to thrive.
The trees had been protected with a tree pit system many years previously but this had broken up and worn over time, so the RonaDeck Tree Pit System with a Frosted Silver 10mm aggregate was specified to provide protection to the tree roots.
The fill around each tree was excavated to a depth of 150-200mm and filled with gravel to within 50-75 mm of the surface to form a porous base. The two-part resin was mixed with a drill and paddle before being added to the kiln-dried aggregate component in a high capacity forced action mixer. The mixture was then laid on to the base and levelled off; it was ready for foot traffic after being left to cure for four hours
The tree pit surface can be easily swept clean so there is no build up of hazardous and unsightly litter which often accumulates around tree roots, especially those protected by metal grilles, creating a green and pleasant environment for visitors to the 'Bloody' Tower!