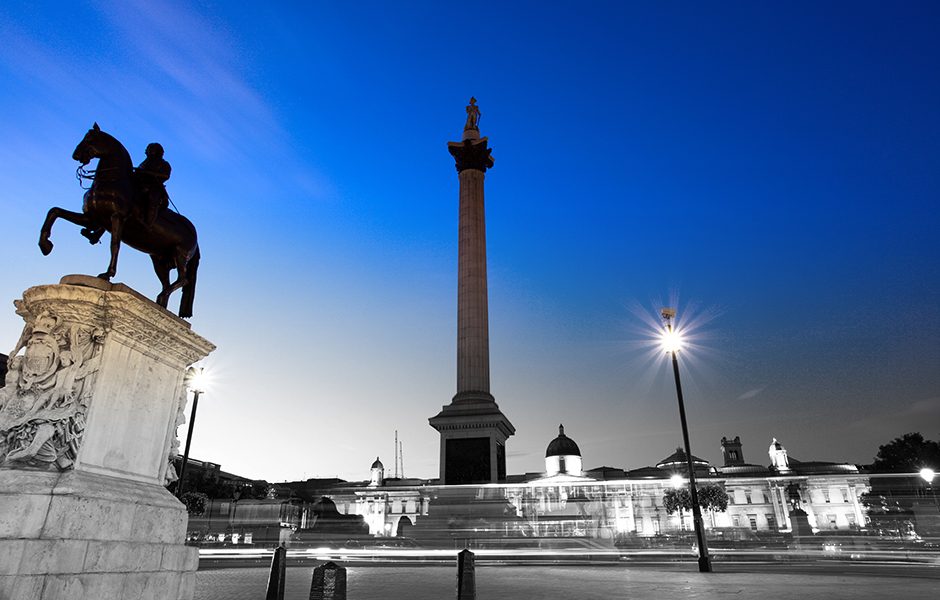 Trafalgar Square
London's Trafalgar Square is one of the capital's most popular tourist attractions, playing host to millions of people every year. From his vantage point hundreds of feet in the air Admiral Nelson observes the tourists, the cars, the taxis and the buses every hour of every day.
Water work trouble
More recently however he has seen a new kind of activity which may well cause him to raise a pigeon stained eyebrow in wonder. For his normally full water fountains have been emptied, administered to by men in overalls and hard hats, and then filled up again with clean water.
To the untrained observer such activity would seem strange but to Tarmac Construction and the PSA it is all part of a carefully devised scheme to overcome operational difficulties with the water and drainage systems and a general improvement of the Square which was constructed in the 1840s.
No problem for New Year
This £2.3 million scheme was completed in 1989 although special contingency plans were made to allow the Christmas and New Year celebrations to proceed unhindered. Work to the fountains includes re-rendering the underside of the concrete copings to align it with the circular underhang. A Ronafix modified render was specified to be placed over the brickwork lining of the tanks to level and seal the surface prior to a waterproofing lining being placed.
After emptying the tanks the brickwork was inspected. This showed it to be in poor condition and unable to support the Ronafix render in its present state. The specification was consequently changed and a stainless steel mesh was shot fired into the brickwork and the render applied through it. This ensured that the render would remain in position even if the surface of the brick was not sufficiently stable to bear its weight.
Ronafix was used as a priming coat brushed on to the brickwork to secure the render to the main structure and also in the render mortar to provide waterproofing, strength, resistance to change in water temperature and the ability to be applied in thin section.