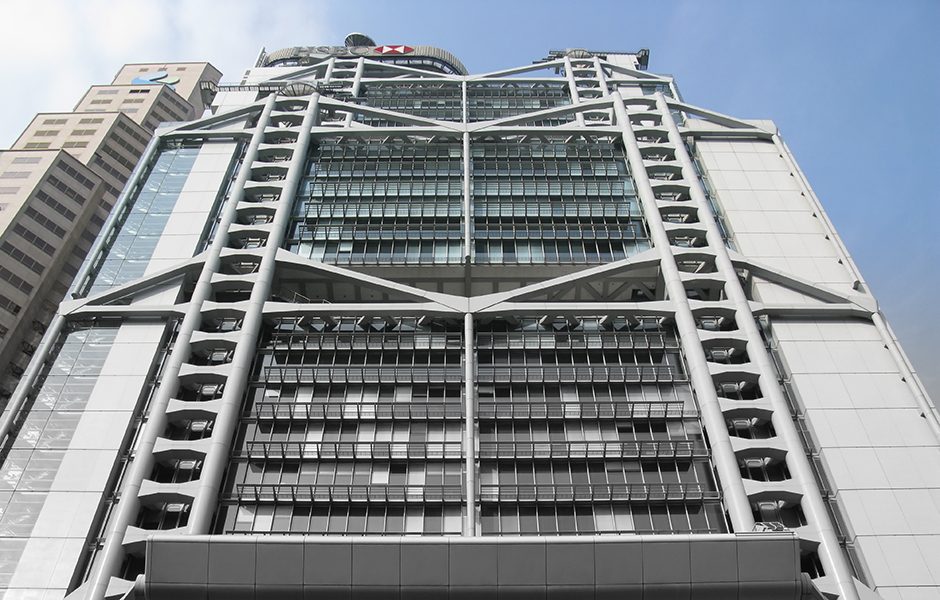 HSBC Headquarters, Hong Kong
In Hong Kong more than 300,000 litres of a specially modified form of Ronafix was chosen for corrosion protection to the steel structure of the headquarters building of the Hong Kong and Shanghai Banking Corporation designed by Sir Norman Foster.
The Ronafix modified mortar was chosen for protection of the steelwork, after permeability and adhesion testing proved it to be the right weight and performance for the crucial task of protecting the structure from corrosion in the humid marine environment. Without the protection of the two layers of Ronafix modified mortar, exposure to water, airborne salt and CO2 gas would have shortened the life of the building.  The design life of the protective Ronafix layer was calculated as being at least 60 years.
The bulk of the concrete protection was applied off-site by sub-contractor Contech-Whitmor JV, to ensure that the shot blasting of the steel and spray application of the two layers of Ronafix mortar was achieved under the strictest quality controlled conditions. This meant that the mortar needed to be not only impermeable but also resistant to the impact and abrasion of being loaded onto junks, transported to site, unloaded and erected.  After erection, joints and other sections that had to be left untreated were spray applied on site.
The total contract value for the construction of this world renowned building which has 44 storeys, covers 99,000m2and graces the famous Hong Kong skyline was over $650 million.