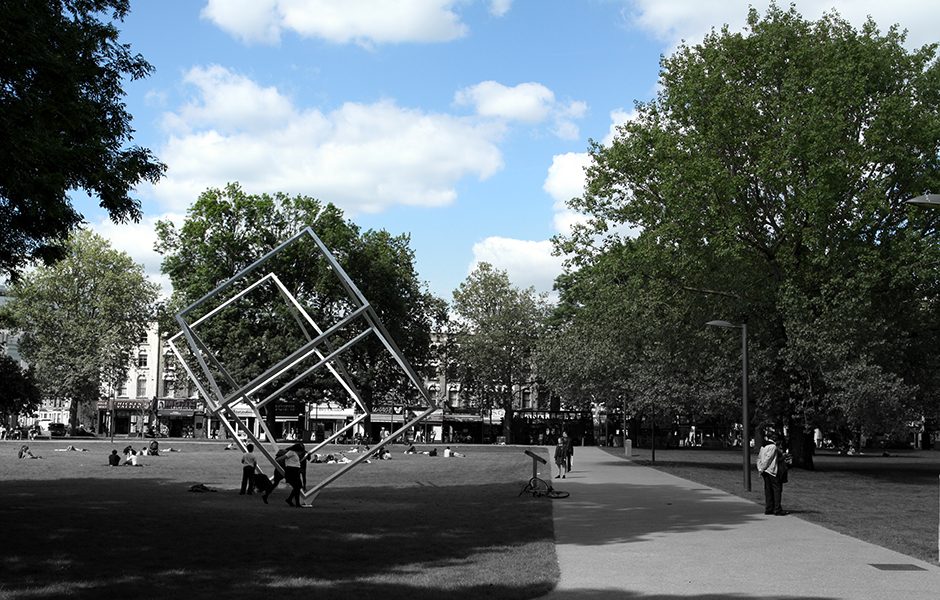 Shepherds Bush Green
What is believed to be the largest single resin bound surfacing project in the UK has been completed using Ronacrete's RonaDeck Resin Bound Surfacing where more than 7,500m2 has been laid.
You don't have to live in London to have heard of Shepherd's Bush! Home to the BBC, Queen's Park Rangers, the Shepherd's Bush Empire and (fictitiously) Steptoe and Son! It is thought that Shepherd's Bush may be so called because shepherds would rest on the green in the centre on their way to Smithfield market. Shepherd's Bush Green is a triangular area of open grass surrounded by trees and covers approximately eight acres, various paths for cyclists and pedestrians run across it. There are pavements on all three sides of the perimeter, edging on to three busy shopping streets.
Visitors to the area today won't see any sheep or shepherds roaming the green, but if they look down and around they will be able to see RonaDeck Resin Bound Surfacing!
The London Borough of Hammersmith and Fulham appointed specialist contractor FM Conway to lay 7700 square metres of resin bound surfacing to the paths and to paved areas within the park. This was part of a refurbishment project which included improving the routes across and around the Green as well as the planting of further trees and the creation of two children's play areas.
The RonaDeck Resin Bound Surfacing system was supplied as a two-component UV stable polyurethane resin, this was to be mixed with the Maple Harvest aggregate which the Borough had selected.  The resin components were mixed with a slow speed drill and paddle before being added to a large forced action mixer containing the aggregate.  Once the aggregate was fully coated with resin FM Conway operatives spread RonaDeck Resin Bound Surfacing to level and smoothed the surface with a steel float.  The finished surface was ready for foot traffic in four hours.