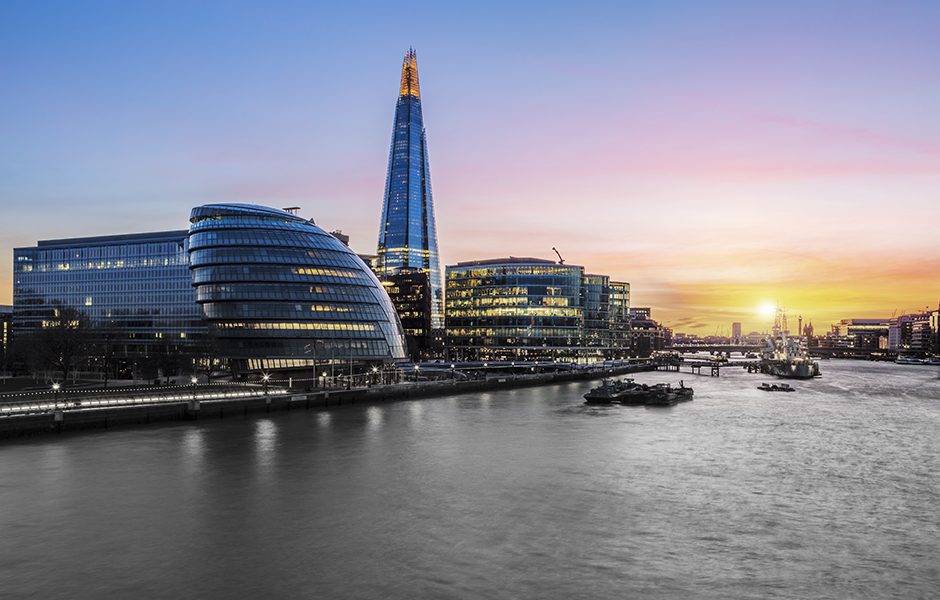 The Shard – Concrete Repair
The Shard building, a prominent feature on the London skyline has 80 storeys reaching 310 metres in height, making it the tallest building in Western Europe. It contains offices, restaurants, exclusive apartments and the Shangri La, a five-star hotel.  Designed by Italian architect Renzo Piano, the Shard is described as a 'vertical city'.
Ronacrete products were used at foundation level to reinstate concrete at London Bridge Station, at the foot of the structure.
Specialist contractor Dhesi Group met with the Ronacrete technical team to determine the best solution to the problem and to consider various products and systems. Ronabond HB40 and Ronabond Flowable Micro Concrete were selected for specification because the contractor needed to be assured of the quality of the product. The fact both products were pre-packed not only meant they could be easily be mixed on site, but also that there was less margin for error with the weighing of materials as only water needed adding to the mix.
RonaBond HB40 is a high build concrete repair mortar, capable of repairing concrete from 6-75mm in a single layer and was used in areas where access was easy and a hand applied repair mortar suitable. The cured mortar is waterproof, frostproof and bonds extremely well to concrete and steel with the addition of Ronacrete Standard Primer.
RonaBond Flowable Micro Concrete is a repair concrete used in place of hand applied mortars to repair and replace sections of concrete. Designed for pour and pump application, the material is poured into shuttering to reform concrete profiles. It is shrinkage compensated and provides high early and ultimate strengths.